Rebate for magazine subscribers
How do I apply the magazine and My RICARDO+ subscriber rebate to my online order?
As a magazine and/or My RICARDO+ subscriber, you benefit from a 10% rebate on all purchases you make at our three store locations in Quebec City, Laval and Saint-Lambert, as well as at our online store.
Given that many of you have asked how to apply this rebate to your online orders, here are a few simple steps to follow!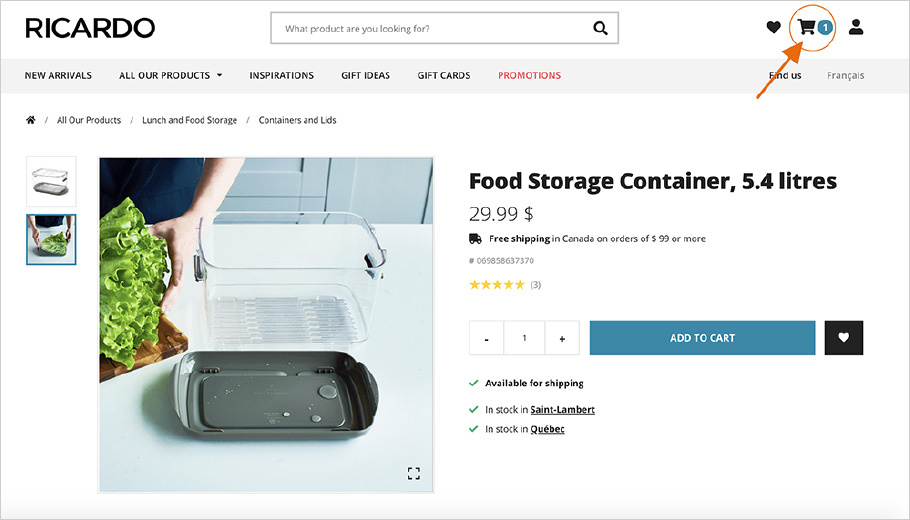 (1) Complete my shopping cart
Start by preparing your shopping cart. Once you have made your choices and your cart is full, click on "My shopping cart" on the top-left corner of the page.
(2) View my cart
On the "My shopping cart" page, click on the link that says, "Magazine subscribers, click here to apply your 10% discount"
(3) Identify myself as a subscriber
A small window will pop up. Identify yourself by typing in your email address and click on "Apply my rebate."
(4) Apply my rebate
If your subscription is active, your 10% rebate will be applied to your cart and you can proceed to checkout to pay for your order.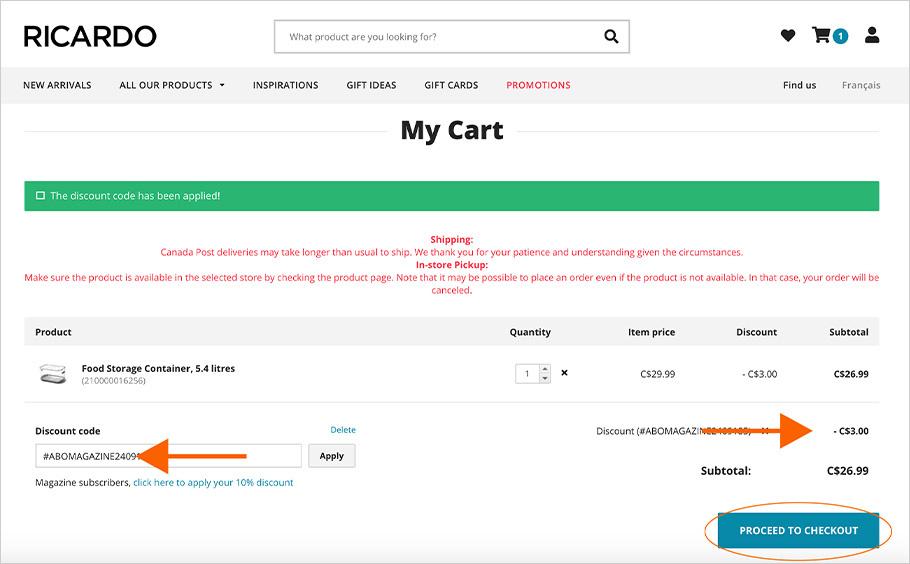 This offer cannot be redeemed for cash and does not apply to orders made previously nor to gift cards.
The 10% rebate cannot be combined with any other discount code.
Promotions offered at Boutique RICARDO are not applicable to other retailers where RICARDO products are sold.