Frequently Asked Questions

How do I make my online purchase?
It's really quite simple! Simply follow these steps:
Select the desired item
Indicate the quantity wanted
Click on 'Add to Cart'
Continue shopping by repeating the same steps or begin checkout by clicking on the shopping basket at the top right hand corner of your screen
Click on 'View my Cart'
Validate your shopping list to ensure all items selected are in your cart
Enter the promotional code (obtained through a particular promotion) to receive the discount.
Click on 'Proceed to Checkout'
Complete all required fields for the address (the red asterix indicates where mandatory information is required)
Select the delivery option (please note delivery is free for all orders above $99)
Determine the method of payment
Revise your order by ensuring all items desired are selected as well as all required fields are completed
Check the legal box to acknowledge your obligation to pay for the order
Click on 'Pay Now'
Once the order has been paid a confirmation email, including your invoice, will be sent
Once the order has been processed and mailed from our warehouse, you will receive a second email including tracking number as well as an approximate delivery date.

I can not login by using my username and password
The platform of our online store has been modified since November 2017. If you shopped at our online store before that date, we invite you to create a new account with a new login and a new password. Upon creation, you will be able to keep track of your purchase history linked to your account.

I am looking for a RICARDO accessory. Where are the points of sale in my area?
Please refer to our list of points of sale. All our accessories are also available at our online store.

Are your gift cards valid everywhere?
Gift cards for the RICARDO boutique are valid only at our Saint-Lambert and Laval boutiques and at our online store. Gift cards for Café RICARDO are valid only at our Saint-Lambert and Laval Cafés.

Your system does not accept my gift card. Why?
All gift cards purchased from our online store before September 2017 are no longer active. At the time of your next purchase, we invite you to contact our Customer Service Department to receive a new gift card number or an equivalent promotional code.

Is it possible to modify an existing order?
When an order is placed, it is impossible to modify the information (related to the address, for example) or to add items to the order. We invite you to be vigilant when entering your data.

I would like to return some product. How do I proceed?
We invite you to consult our Returns, Exchanges or Cancellations Policy.

I would like to reserve an item that is currently out of stock. Is it possible?
Unfortunately, this is not possible, but we invite you to visit our site regularly to see new arrivals.

What should I do if my parcel is lost?
In the event of the loss of a parcel whose delivery status on our shipper's website indicates that the parcel has been delivered, we invite you to report the problem by contacting our Customer Service Department as quickly as possible. Following the evaluation and approval of your application, we will send you a new package as soon as possible.

What should I do if my item arrives broken?
Please contact our Customer Service Department with your order number, tracking number as well as pictures of the damaged item from multiple angles. A replacement will be sent as soon as possible following an evaluation and approval of your request.

I purchase an item on sale. Is it a final sale?
Items purchased at a discount of 40% or more are final sale and are not eligible for exchange or refund.
Sezzle payments method related questions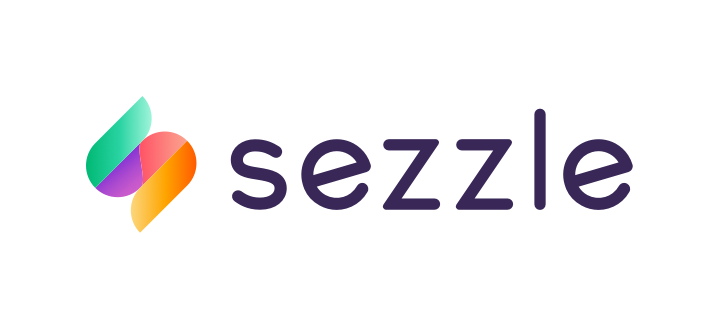 How will I receive my refund for a Pay-in-4 or Pay-in-2 order?
Anything refunded to you will always cancel outstanding payments first.
After those payments are canceled, if you are due any money back to your original payment method, the refunded amount will appear on your account within 10 business days after receiving the refund email from Sezzle.
Industry regulations require that refunds be sent back to the original payment method that was used.
If you used multiple payment methods to pay off the installments, you may receive refunds for each payment method for the same order.
Sometimes refunds can be returned in installment amounts to reflect how the payments were made initially, so it's helpful to check for anything labeled "Sezzle," rather than specific amounts.
I received a refund but my payment method has been cancelled or closed. How will I get my refund?
If you are due a refund on one of your orders, but the payment method used to pay off the order is now closed or canceled, the funds will still be returned to you.
Due to industry regulations, we can only send refunds back to the original payment method. However, most banks and card companies have policies in place for instances just like this. If you have a new account with the same institution, they can often credit the funds to your new account. If you closed all accounts entirely, they may notify you of the credit or issue you a check. In all instances, we recommend contacting the financial institution associated with the closed payment method directly, as they'll be the best source of information regarding their processes.
My payment failed, now what?
When a payment fails, a fee* is added to the installment, your due dates are automatically rescheduled, and no new purchases or other payment reschedules are authorized until the entire order associated with the payment is paid in full. The failed payment's new due date also cannot be rescheduled. However, if you resolve the failed payment within 48 hours,** the fee will automatically be waived.
To resolve any failed payments, navigate to Orders on your dashboard and select "Pay" next to the order you'd like to pay off.
Why is my payment still listed as processing?
If a payment is listed as processing on your account, it may inhibit your ability to place new orders or make any changes to your account. Payments are considered unresolved until the payment is fully processed by your financial institution and has flipped to a "paid" status in our system.
Please note that while ACH processing typically takes 4 business days, smaller banks and credit unions may take longer to fully process payments. The processing timeframe begins the first full business day after the payment has been made. If you made your payment on a Friday or over the weekend, your payment will begin processing on Monday.
Additionally, there is no way to interrupt or accelerate the payment processing time once it has begun, nor can we cancel it to change the payment method.
How do I pay off an order in full or early?
If you'd like to make one (or all) of your payments early, that's awesome! All you need to do is:
Log into your Sezzle account and navigate to the Orders tab.
From "Upcoming Payments," click "Pay."
Check the payment(s) you'd like to Pay Now.
Ensure the desired payment method is selected. The payment method cannot be updated after confirming.
Click confirm.
We invite you to consult our Purchase Terms and Conditions or contact our Customer Service Department for any other questions you may have.