Culinary Demonstrations

Want to expand your cooking skills? Then join us for an exclusive experience at one of our three RICARDO boutiques, in Saint-Lambert, Laval or Quebec City.
Take part in a cooking demonstration while enjoying a delicious coffee or a nice cup of tea. During these one-hour workshops, you'll get a chance to observe specific cooking techniques, chat with the pros and sample their creations. These monthly events are hosted by a team led by Kareen Grondin, who is the head of product development at RICARDO.
To attend one of our demonstrations, simply choose the RICARDO Boutique where you would like to sign up. You will be redirected to the Event Brite website, where you can reserve your place and make your payment.
Pressure Cooker 101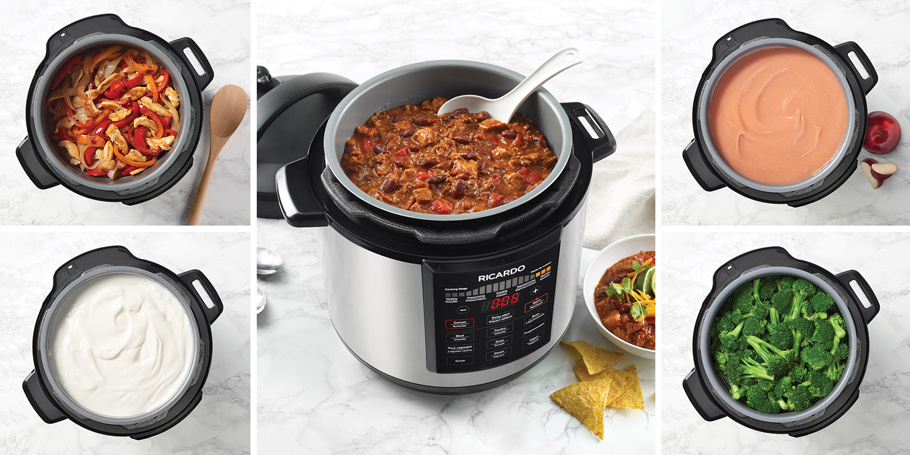 In September, take an in-depth look at pressure cooking. Learn how to get the most of your pressure cooker and discover tasty recipes that are perfectly adapted to this handy appliance, such as a burrito bowl that's ready in 30 minutes!