Culinary Demonstrations
Want to expand your cooking skills? Then join us for an exclusive experience at one of our RICARDO boutiques in Saint-Lambert or Laval or at the Galeries Gourmandes in Quebec.
During these one-hour cooking demonstration, you'll get a chance to observe specific cooking techniques, chat with the pros and sample their creations. These monthly events are hosted by a team led by Kareen Grondin, who is the head of product development at RICARDO.
To attend one of our demonstrations, simply choose the city where you would like to sign up. You will be redirected to a website where you can reserve your place and make your payment.
How to make the perfect broth
This January, discover the basic techniques for making perfect beef, poultry and vegetable broths. 
The demonstration includes:
– Explanation of broth preparation techniques
– Broth making demonstration
– Differences between types of broth and ideas for use
– On-site broth tasting
– Recipe cards to take home
---
All about chocolate!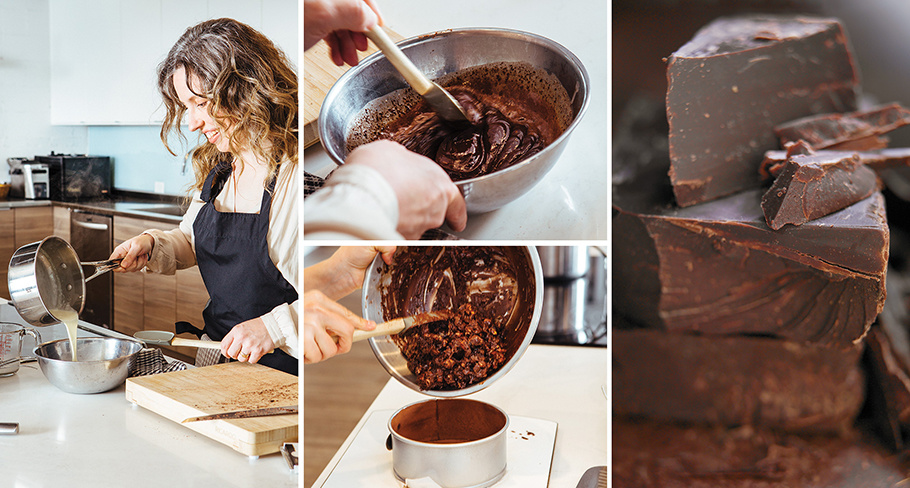 In February, with this interactive demonstration, you'll discover everything you need to know about the world of chocolate.
The demonstration includes:
– How to temper chocolate
– How to use a double boiler
– How to dip truffles
– Decoration technique using spatula and a pastry bag
– On-site chocolate tasting
– Recipe cards to take home