Ice Cream Shop

It's ice cream season!
Nothing says summer like going out for ice cream with family or friends. The RICARDO Ice Cream Shop offers classic soft serve, refreshingly inventive sundaes and original ice cream cone creations. Located on Montreal's south shore, our ice cream shop brings the classic summertime treat to a new level with the finest selection of sauces and toppings. With strawberry, chocolate, lemon, nuts, sprinkles and more, the toughest decision will be what to get!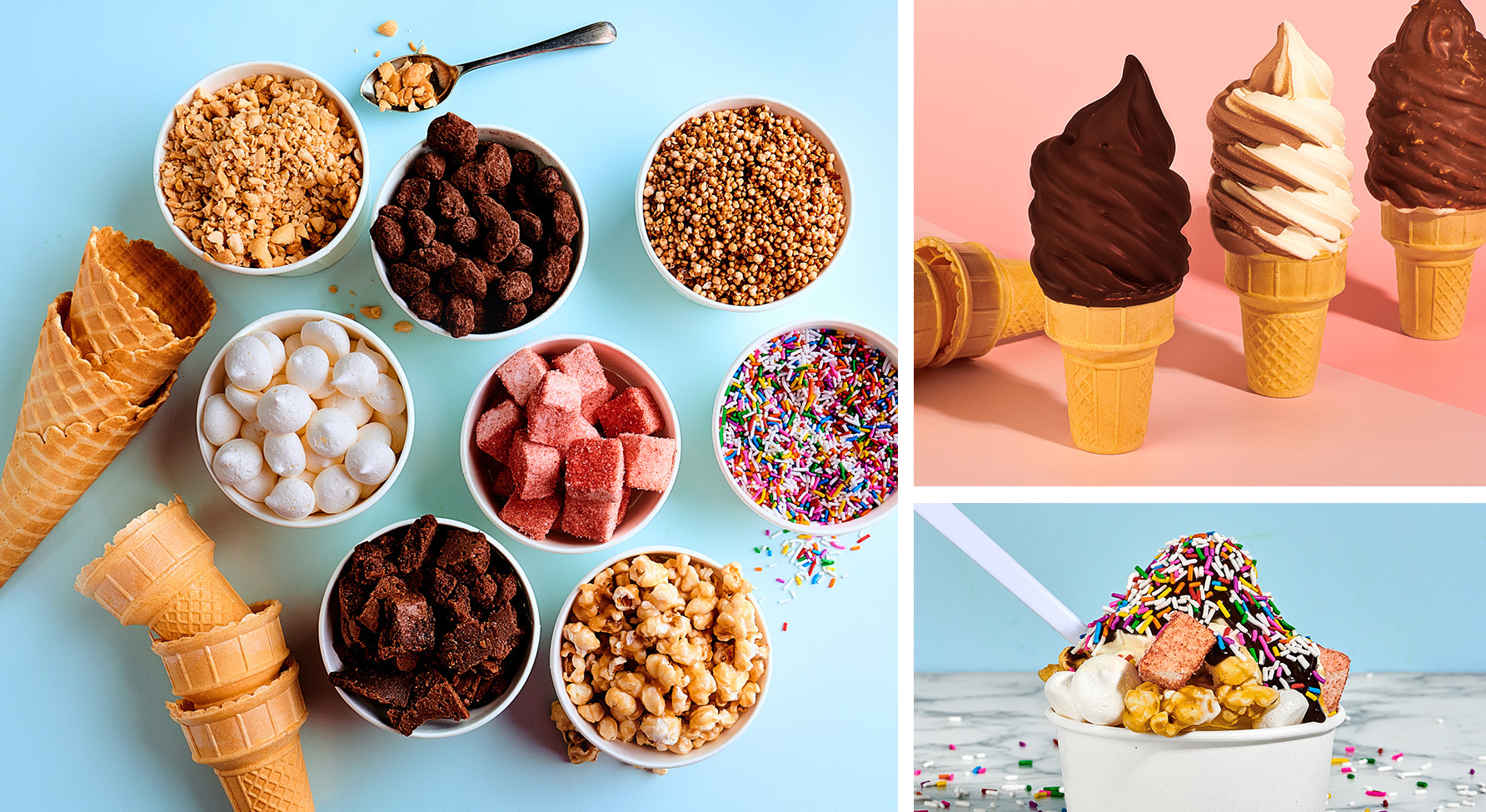 Can't make up your mind? Try the Ricardo Sundae Special—vanilla ice cream drizzled with salted caramel sauce and topped with caramel popcorn and brownie bits. Yes, we know it's over-the-top. That's how we like it!
Promotion for young athletes! Get 2$ off small cones and small dipped cones when your child comes in wearing their sports uniform.
Satisfy your sweet tooth this summer at our ice cream shop in Saint-Lambert.


RICARDO Ice Cream Shop
310, rue d'Arran
Saint-Lambert (Québec) J4R 2T5
450 766-2006
Opening hours:
M-T-W : 11 am to 6 pm
T: 11 am to 8 pm
F-S: 11 am to 9 pm
S: 11 am to 5 pm

We reserve the right to close in the event of bad weather.